Educational Assistance Program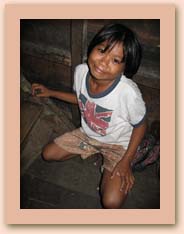 An EAP sponsored child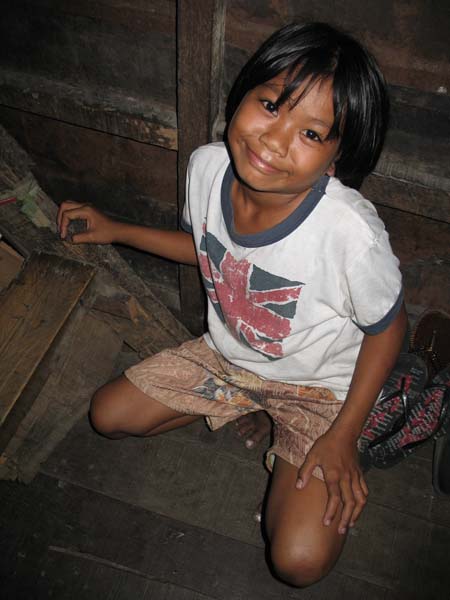 In the Educational Assistance Program, or EAP, CCM is helping squatter (slum) families by making it possible for at least one child in a family to go to school. These families live in the very depths of poverty and most face severe financial crisis. Participation in the EAP provides a school uniform for the sponsored child, as well as shoes, a bag, notebooks, and a monthly allowance.
At present approximately 300 families are being helped and over 300 children being supported! Every child has an overseas sponsor, predominantly in either the USA or Great Britain, with some in Australia and New Zealand. CCM is currently involved in reaching out by way of the EAP to twenty-four significant slum communities. There are many more than twenty-four communities but to date, CCM has only the resources to involve themselves with twenty-four.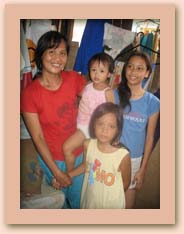 An EAP recipient family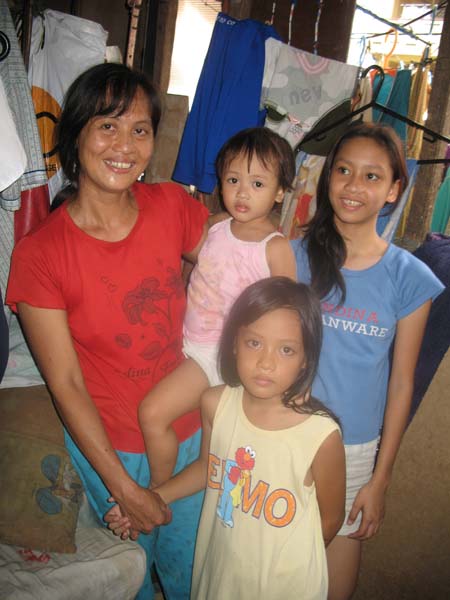 In the Philippines it is impossible to help a child exclusively – the whole family needs help, and because Filipinos have extended families that often live together, the help given by CCM must also be to the extended family. The support is entirely holistic – for example, it is all very well providing for school needs and supplies, but a child cannot be sent to school on an empty stomach and with no food so even things such as food must in some cases be provided through the Educational Assistance Program. Again, another example – a child cannot attend school that is unwell, so in cases of illness, medications are also provided for the sponsored children and their families through CCM.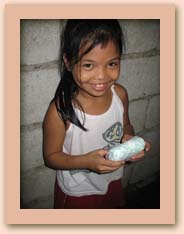 An EAP sponsored child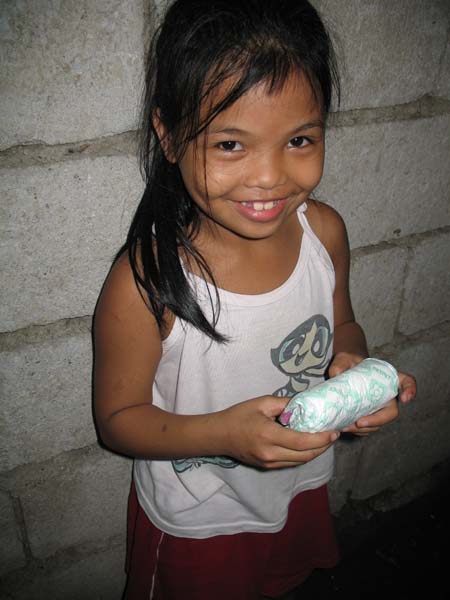 Each child also has a Christian social worker, members of CRBC and fulltime employees of CCM, whose role it is to actively liaise and involve themselves with those children in their portfolio, and follow-up and monitor the progress of the children and their families, assisting where able.
The children in the Educational Assistance Program are expected to make cards and send letters to their sponsors. Seasonal reports are also sent out to sponsors from their child's social worker so that the sponsors are informed as to their child's progress.
You can sponsor a child in the Educational Assistance Program for NZ$600/year, or about $1.65/day. This would be a sponsorship commitment ideally suited to the individual or family. Church, home group, or Bible study group support is also very welcome towards this cause. For further information, please contact the CCM NZ Co-ordinator. For other sponsorship opportunities, please click here or view the the Children's Homes page.